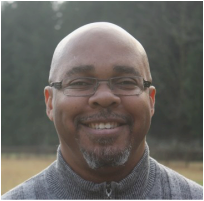 About Darrow Brown
I have over 20 years of professional work experience in Social Work and Information Technology. I am licensed in the State of Maryland by the
Maryland Board of Social Work Examiners
as a Licensed Certified Social Worker - Clinical (LCSW-C). My license number is 15871.
Since 2007, I have been providing long-term therapy and short-term counseling to individuals, couples and groups. From 2007 to 2010, I worked as a therapist at Johns Hopkins Bayview Medical Center, Community Psychiatry Program in the Mental Illness and Substance Abuse (MISA) clinic. My work focused primarily on adults with dual-diagnoses - psychiatric illnesses and substance use concerns. From 2010 until 2015, I was an employee assistance program (EAP) clinician at Johns Hopkins in the Faculty and Staff Assistance Program (FASAP) and the Johns Hopkins Student Assistance Program (JHSAP). There, I performed diagnostic assessments and provide short-term counseling and referral services to faculty, staff and graduate students. I also served as a member of the Johns Hopkins Risk Assessment Team, assisting management and leadership in assessing and mitigating the risk of disruptive behaviors, bullying and workplace violence.
I launched my practice in January 2015, and serve adolescents and their families and adults, including couples. I also continue to provide consultation services to organizations regarding bullying and workplace violence.
My previous career was as an Information Technology professional. I've held a variety of positions during my IT career. I've worked on help desks, done software in-classroom training and developed software applications. I've also managed small- and large-scale IT projects and held leadership positions managing staff and daily operations. My last position - for the four years just prior to graduate school - was as the Director of Information Technology for a large non-profit headquartered in Washington, DC. This unique career path has fostered the development of a diverse and valuable set of clinical, technical and leadership skills - skills I am excited to provide in my private practice setting.